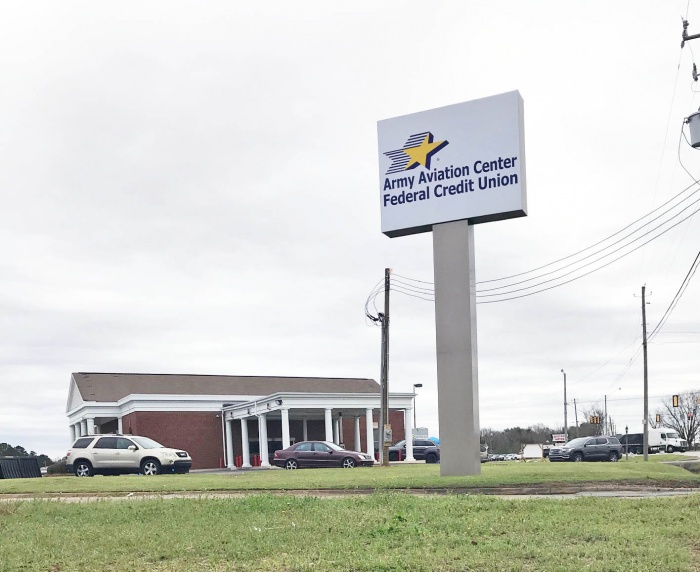 Army Aviation Center Federal Credit Union (AACFCU) opened the doors of its new Midland City Branch on February 20, 2019. This new full-service branch is AACFCU's twenty-third location.
Bobby Michael, President/CEO of AACFCU stated, "Army Aviation Center Federal Credit Union is pleased to join the Midland City community with the opening of our newest location. We look forward to sharing our financial expertise and high-quality products and services with current and future members as the branch grows and becomes an integral part of this area."
The new branch in Midland City is located at 12721 South County Road 59 and is open Monday through Friday. AACFCU has 13 additional locations in the Wiregrass area as well as branches in Mobile and the Florida Panhandle. AACFCU, headquartered in Daleville, AL is known for its high level of community involvement along with cost-effective financial services.